A New Jersey Accounting Firm With Four Decades of Business Accounting Experience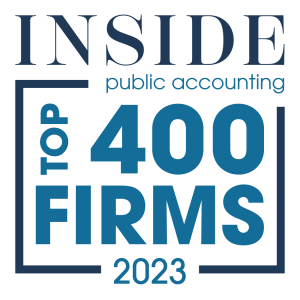 For nearly four decades, Cg Tax, Audit & Advisory has worked with clients to maximize their savings, increase their profitability, and achieve their financial goals. It's the reason we're recognized as a premier accounting firm in NJ, and why businesses choose us to evaluate and elevate their financial health.
Innovative Solutions with our NJ CPA Firm
Our experienced professionals take the time to understand your unique small or large business needs, challenges, and objectives. This enables us to create a customized solution that meets your accounting, compliance, and tax needs.
Why Choose our Accounting Firm in NJ?: 

Discover why businesses choose Cg as their strategic accounting partner.

See why you should choose Cg as your CPA firm in NJ.
Services: We offer an extensive selection of services at our accounting firm in NJ including tax planning, business consulting, and compliance & auditing. Learn more about our accounting services.
Industries Served: Our Certified Public Accountants are trusted to serve healthcare, professional services, construction and more.

 These are just a few of the industries that trust Cg.

 Learn more about the industries we serve.
Our accounting firm in NJ has built its reputation on providing businesses with superior, value-added accounting and financial consulting services. Contact us at 732-676-4100 and schedule an appointment with one of our specialists.
Our customized tax strategies are designed to minimize tax liabilities and maximize your income.
Our business consulting and advisory team will elevate your business to the next level with expert analysis and strategic planning.
Streamline your financial efforts with systematic recording, analyzing, and interpretation of your financial data.
Our team of estate tax accountants will implement strategies that secure your wealth for generations to come.
Our healthcare consulting services ensure the financial health of your medical practice so you can focus on patient care.
We provide specialized accounting and advisory services for businesses that occupy a unique niche.
Our team of forensic accountants and valuation consultants will ensure the financial health of your business during litigation and acquisition.
We'll provide alimony analysis, asset tracing, and cash flow analysis during divorce proceedings.
Ensure your company's financial records are accurate and align with federal laws and regulations.
REQUEST MORE INFORMATION
If you're interested in any of the services we provide, please contact us via the adjacent form and we will respond as quickly as we can. If you need to reach out to us immediately, please call us at 732-676-4100.